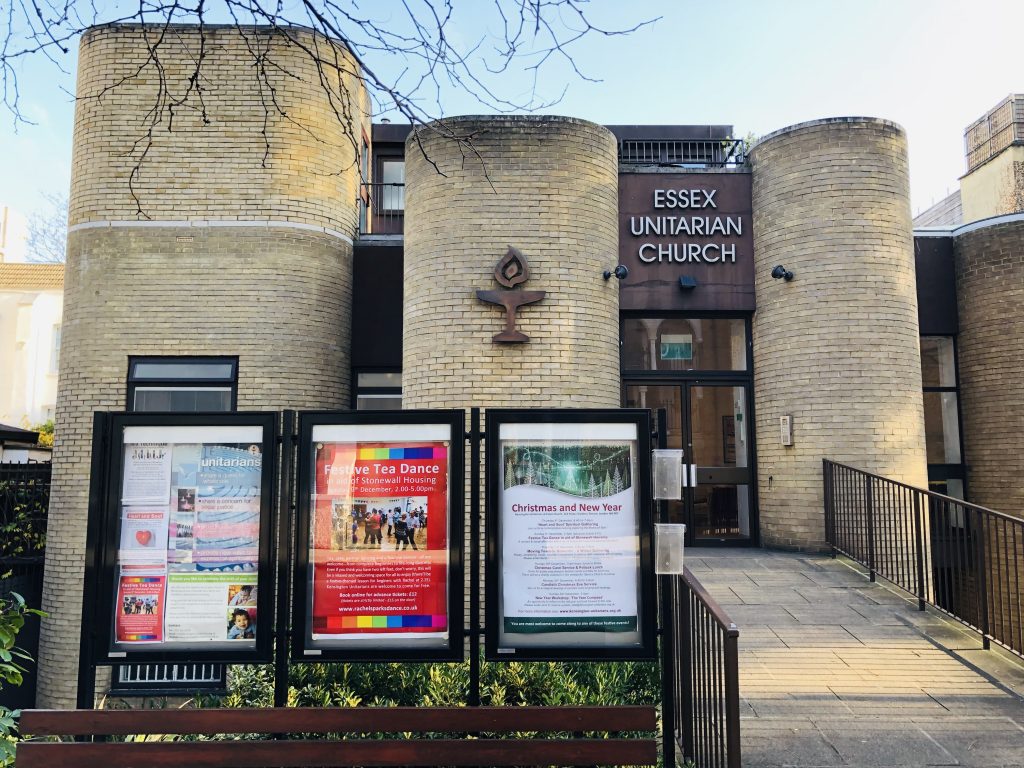 Heart and Soul was created by members of Kensington Unitarians and the practice of holding these gatherings is spreading to other Unitarian groups around the UK. Our gatherings are open to those of all faiths and none – we do not make assumptions about your personal theology – and all people of goodwill are most welcome to come along.
Online Gatherings – How to Sign Up:
A network of Unitarians in the UK and beyond are offering ONLINE Heart and Soul gatherings several times a week using Zoom. Please check the list of forthcoming gatherings below and email the leader to sign up. Numbers for each gathering are usually limited to twelve but more and more gatherings are being offered on different days and times by a number of different facilitators so we hope that you will be able to find a convenient opportunity to experience Heart and Soul from the comfort of your home.
Friday 7th May, 7pm – 'Repair' with Rita (ritawoditsch@googlemail.com)
Sunday 9th May, 7pm – 'Adversity' with Jeannene (jeannene@innerworldouterlife.com)

Wednesday 12th May, 7pm – 'Adversity' with Laura (lm.dobson@outlook.com)

Friday 14th May, 7pm – 'Adversity' with Rita (ritawoditsch@googlemail.com)
(please note that some of our leaders are taking a well-earned break in early May 2021 so you may find that your regular session is not available or has a different leader for a week or two)

–
LOCATIONS OF IN-PERSON GATHERINGS (suspended in 2020-21)
London Kensington:
Address: Kensington Unitarians, Essex Church, 112 Palace Gardens Terrace, Notting Hill Gate, London W8 4RT (meetings are downstairs in church library).
Contact: Jane Blackall – jane@kensington-unitarians.org.uk
Website: www.kensington-unitarians.org.uk
London Hampstead:
Address: Rosslyn Hill Unitarian Chapel, 3 Pilgrim's Place, Hampstead, London NW3 1NG

Contact: Kate Dean – minister@rosslynhillchapel.org.uk
Website: www.rosslynhillchapel.org.uk
London Golders Green:
Address: 31 1/2 Hoop Lane, Golders Green, London, NW11 8BS.

Contact: Michael Allured – alluredm@aol.com
Website: www.goldersgreenunitarians.org
Brighton:
Address: Brighton Unitarian Church, New Road, Brighton, East Sussex, BN1 1UF.

Contact: Jef Jones – buc@brightonunitarian.org.uk
Website: www.brightonunitarian.org.uk
Hastings:
Address: Hastings Unitarian Church, South Terrace, Hastings, TN34 1SA

Contact: Stephen Crowther – srcrowther52@hotmail.com
Website: www.ukunitarians.org.uk/hastings/
Sevenoaks:
Address: Unitarian Meeting House, 5 Westerham Road, Bessels Green, Sevenoaks, Kent, TN13 2PX.

Contact: Janet Costley – dje173@mac.com
Website: www.sevenoaksunitarians.org111274th 18th November23rd Mrch131